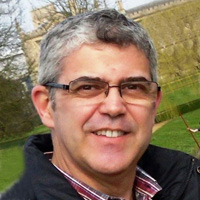 Short CV
Research on English women writers of the seventeenth and eighteenth centuries, humour studies, and Restoration drama and prose fiction. Member of the following research groups: Restoration Comedy: Data Base and Text Edition (U. Sevilla) and Textual and Cultural Negotiations (NETEC, U. Vigo).
Teaching
Tutorials
1st term
On-site concerted tutorials
The teaching staff has a on-site tutorials offer in concerted timetable. You can arrange a meeting in your Online Secretariat.
2nd term
On-site tutorials
The teaching staff has a on-site tutorials offer in fixed timetable on the following schedule:
– Tuesday: from 09:00 to 11:00, Despacho B33, Facultade de Filoloxía e Tradución
– Tuesday: from 13:00 to 14:00, Despacho B33, Facultade de Filoloxía e Tradución
– Thursday: from 11:00 to 14:00, Despacho B33, Facultade de Filoloxía e Tradución