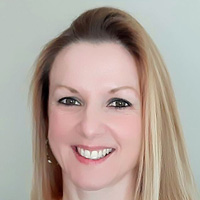 Short CV
Doutora (PhD) en Fonoloxía e Música pola University of Edinburgh (Escocia) e en Filoloxía Inglesa pola Universidade de Vigo (Premio Extraordinario de Doutoramento). Completou a licenciatura en Filoloxía Inglesa na Universidade de Vigo con Premio Fin de Carreira da Xunta de Galicia e obtivo o Titulo Superior de Música no Conservatorio da mesma cidade. Traballou como investigadora posdoutoral no Centre National de la Recherche Scientifique en París. Ten realizado estadías de investigación convidada polo CSIC e as universidades de Edimburgo, Paris VIII, UPV/EHU, UAB e Universidade Central de Barcelona, Universidade de Lisboa, entre outras. É autora de numerosos artigos e capítulos de libro nos eidos da fonética, o text-setting e a dobraxe. Ademais, en 2010 publicou a monografía The Rhythm of Speech, Verse and Vocal Music: a New Theory (Peter Lang).
Teaching
Tutorials
2nd term
On-site concerted tutorials
The teaching staff has a on-site tutorials offer in concerted timetable. You can arrange a meeting in your Virtual Secretariat.